Get Inspired with Dunn-Edwards Paints
Get Inspired with Dunn-Edwards Paints
Joie de Vivre! Or in english a "cheerful enjoyment of life"! That was my inspiration and motivation behind a majorly needed makeover for my daughters bedroom. Taking my cue from French design I decide to go all out with a color that is by all standards quintessential French, blue! Blue you say, isn't that just for boys? Ha, as you will see by the wall color and finishing accents I have planned for this makeover it is far from boyish and ooh so ohh la la magnifique!
Using a brand new bedding ensemble I selected as my inspiration, I needed to get the perfect color of paint for the walls and ceiling. Since the walls are the largest amount of color in the space and sets the entire theme, it had to be just right.
As an interior designer I know to use the best for a quality job. By using the highest quality and doing it right the first time you actually end up saving in the long run. When it comes to paint, my go to for any project is and always has been Dunn-Edwards for almost 20 years now. They have an incredible line of colors, quality of products and knowledgeable staff. I'm very comfortable selecting paint colors but what I do love is a reassuring second opinion. Not sure about color? Dunn-Edwards offers a free in store color consultation with a PCA (Professional Color Advisor) to guide you in selecting the perfect paint for your project. You can even take a sample or two home to try it out in your space before committing, which they highly recommend.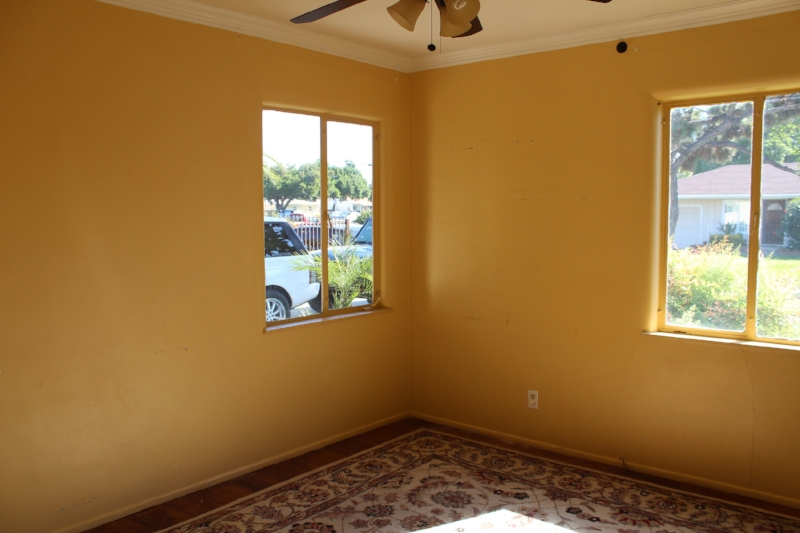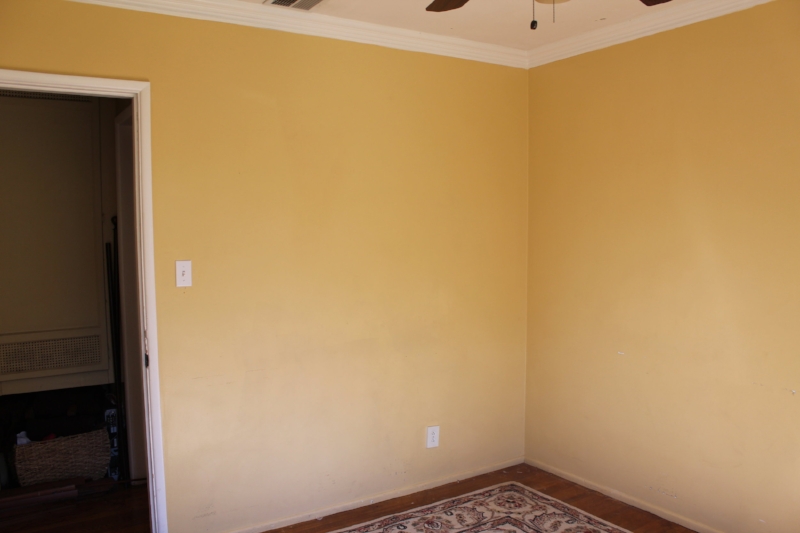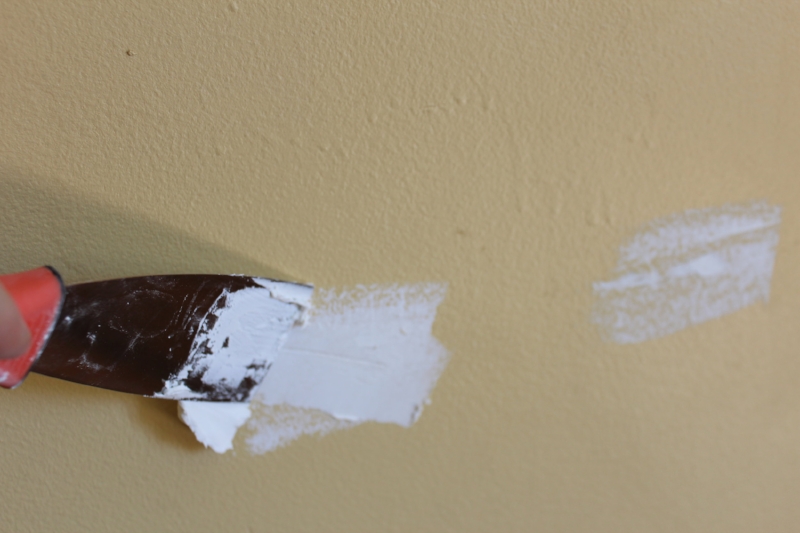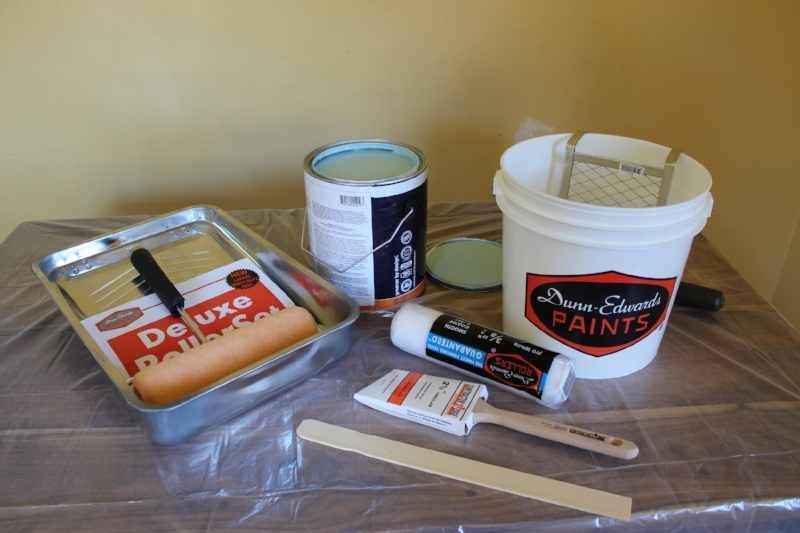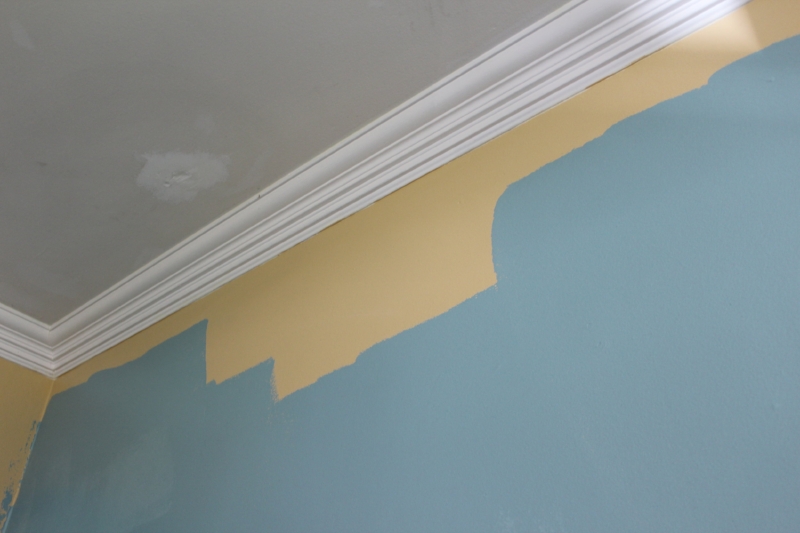 The room before, was cute but the paint was over 6 years old looking sad and dark. The new color, full of light and life will take my daughters room well into her teens.
With my colors decided on and paint ordered I got to work on the major transformation. Best part Dunn-Edwards has everything you need in store and if you are not sure what you need, they will totally help you. So besides picking that perfect color comes the quality and finish. Trust me when I say it's totally worth paying a few dollars more a gallon for quality paint for your home. I went with EVEREST line and could totally see the quality when I starting using it. Finishes, which to choose? Flat, eggshell, semi gloss, gloss Dunn-Edwards consultants will help you pick the correct paint finish for the walls, ceiling and trims. They even have this amazing paint calculator on their web site to calculate the exact amount of paint you need. Nothing worse than having way too much left over paint or having to run back to the paint store because you are short.
Another reason I choose to use Dunn-Edwards paints is that many of their products are "Green" Products bearing the EG-FREE® AND TAC/HAP-FREE label. meaning they are free of Ethylene Glycol (EG), a solvent often used in water-based paints, which is listed as a Toxic Air Contaminant (TAC) and Hazardous Air Pollutant (HAP). A "Green" service offered by Dunn-Edwards is their recycling program. Have old paint laying around? Dried up paint, they will take it, wet paint that has a tight sealed lid and no rust, they will take that too. Up to 20 gallons and it doesn't even have to be their brand of paint. Call ahead to make sure they have room in their recycling bin before you visit.
I really liked the paint sample chip but when I finally rolled the first coat on the walls, I was ecstatic! Seeing that first wall covered in the new color motivated me to get the entire room painted by the end of the day. So with all the help in getting the right quantities, finishes and color from Dunn-Edwards my biggest fear was if my daughter (my biggest critic) was going to like the transformation. I am happy to report she said it was beautiful, whew! Check back as I will be sharing the completed room makeover when the bedding comes in. Have a room you are looking to paint this spring, well there is no better time than the present, no better feeling than a freshly painted room. Happy painting! Oh and be sure to check back to see the final reveal in a couple of weeks.
Ready to take the plunge? Get a coupon for a free paint sample at your local Dunn-Edwards to get you inspired and on your way to starting your next room makeover!
Here is part one of my project from my visit with the Dunn-Edwards PCA to the painted finish.