Farm to Table Cookout Tour at Tanaka Farms
Farm to Table Cookout Tour at Tanaka Farms
Tanaka Farms in Irvine has several fun and seasonal tours they give year round. We went on their Cookout tour expecting a good meal, but that's so not what we got, it was a great one! If you haven't yet had the chance to visit Tanaka Farms in Irvine I've got the info on all their tours plus some tips or your first or next visit if you have been but haven't done their cookout tour.
Where else in the major metropolis can you hop in a tractor pulled wagon and mosey around a farm, stopping along the way sampling the freshest of fruits and vegetables? Freeway close yet a world away, Tanaka Farms is just that place. We were first timers a few weeks ago and did that very thing on their strawberry picking tour and had a blast sampling the freshest of veggies and picking our own strawberries. This time around we got to experience their cookout tour. This tour is a walking one and made for yet another great family outing and an interesting way to see the farm up close.
Cookout Tour and what to expect: This I a walking tour where you are guided through the farm and pick your own vegetables to be later, cleaned, seasoned and cooked to perfection. You get to pick and fill your own basket with around 5 different vegetables right out of the ground. After picking you grab a washing station and clean your take. Moving on you cut, season to taste with a variety of seasonings and pack up your vegetables to hand off to the cook in charge. Now that your "work" is over they have a great spread waiting for you to tide you over. We were treated to an amazing kale, strawberry and cranberry salad in a vinaigrette that I had to get the recipe for. Grilled bok choy and fresh off the vine strawberries were also served with cold water to wash it all down. That alone was amazing but then they start calling out peoples names. The fresh picked vegetables they had just prepared were cooked up in a flash and served up with a perfectly seasoned piece of chicken. It was almost more than I could take, it was delicious, fresh and oh so satisfying but the again I did pick the veggies, so I should get some credit, right? The whole tour, preparing and devouring takes about 1 1/2 to 2 hours. Almost didn't want (okay couldn't) leave, we were all so full.
Cookout tours are held in the spring when the weather is mild and the veggies are plentiful - February through June. How much and when are the next cookout tours: The next dates are on May 6th and 7th as well as May 27th and 28th. Reservations are needed and the cost is $30 for adults and $25 for children 3-12. Children 2 and under are free. They also have a vegetarian option (no chicken) for $26 A great deal for the tour and an amazing harvest to table (to belly) meal if you ask me.
What to wear: Comfortable clothing and shoes. You will be walking down the rows of the farm right in the planted beds/rows. The dirt is uneven and sometimes a bit muddy so boots, sneakers or closed toe shoes that you don't mind getting dirty is what you should bring (you can always bring an extra pair to change into after you have finished picking and cleaning). Good idea to bring a hat too. Oh and don't forget your appetite!
Here's a list of the other seasonal tours the farm offers.
Strawberry Tour Mid March till end of June: Hour long wagon ride around the farm. Guides will talk to you about our farming methods and history and you will see how fruits & vegetables grow. Throughout the tour, you will sample many fruits and vegetables that are in season. Last stop is the strawberry patch where you can pick and eat strawberries. Each paying person will take home a one pound basket of strawberries. $18 per person children 2 and under free.
Watermelon Tour July thru the end of August: Take a wagon ride around our 30 acre farm to taste and see how summer fruits and vegetables grow. Sit back and relax in a shaded tent and eat some fresh cut melon and watermelons and take home a melon! $18 per person children 2 and under free.
Pumpkin Tour End of September thru end of October: Activities include wagon ride, corn maze, petting zoo, veggie picking and more. Prices vary see site for details.
U-Pick Tours: Free just pay for what you pick, simple as that. Includes a wagon ride around the farm. This tour takes 45 min to 1 1/4 hours. See site for more details on dates and times. No reservations are required.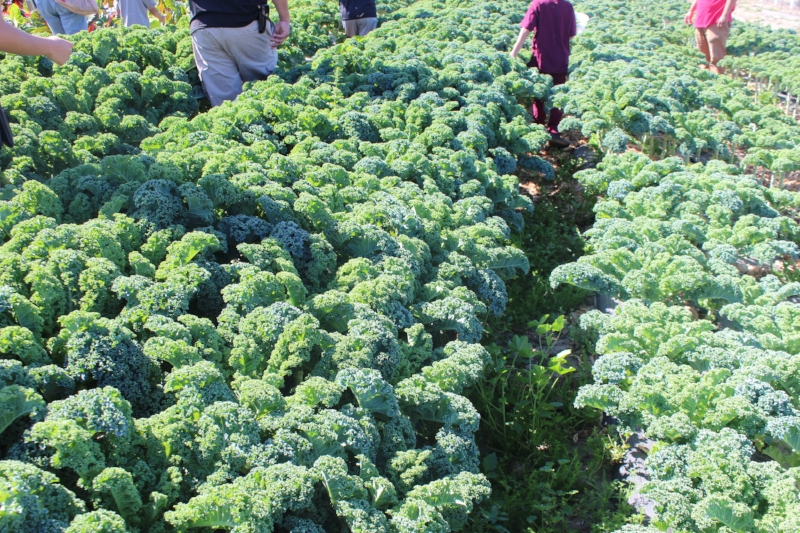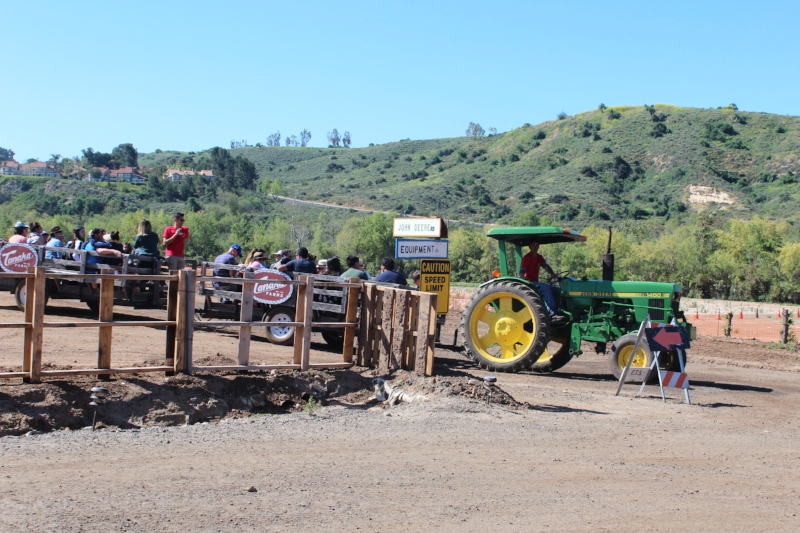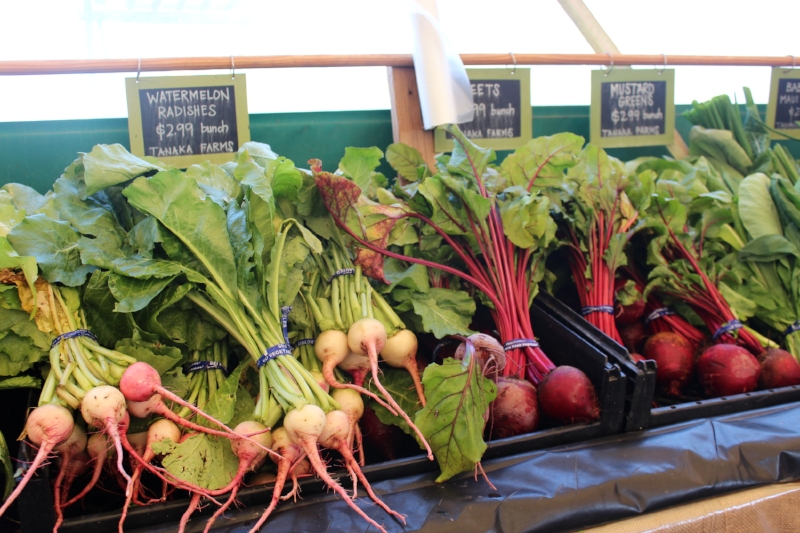 Huge thanks again to the friendly people of Tanaka Farms for having us, we thoroughly enjoyed ourselves and always love picking up fresh goodies from the market there. Till next time.